Dr. Dale Behner – Dentist Fishers IN
Your Dentist In Fishers, Indiana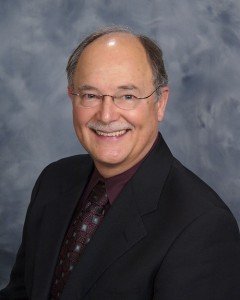 If you're looking for a skilled, friendly cosmetic dentist in Fishers, IN, then your search stops here. Dr. E. Dale Behner at Dental Care Today is happy to help you and your family with any general or cosmetic dental needs you may have. In addition to providing smile makeovers through cosmetic and restorative dentistry, Dr. Behner also specializes in dental implants, sedation dentistry and holistic dentistry for Fishers and the surrounding areas.
---
Sedation Dentistry
If the idea of seeing your Fishers dentist makes you nervous, then you may be a prime candidate for sedation dentistry. At Dental Care Today, laughing gas, oral conscious sedation and even IV sedation are available to put patients at ease for routine and very involved procedures. You will feel relaxed and comfortable during the procedure, and maybe even look forward to your next dental appointment!
---
Dental Implants
For those patients in the Fishers area who are missing a tooth, talk to Dr. Dale Behner about dental implants. This type of restorative dentistry has an extremely high success rate and can give you a smile you'll be proud to share with the world.
---
Integrative Dentistry
Are you in need of a holistic dentist in Fishers? Dr. Behner practices integrative dentistry, which creates a healthy and aesthetically pleasing smile through organic treatments. This method of dentistry is designed to use healthy alternatives in order to provide whole body wellness.
---
Cosmetic Dentistry
Cosmetic dentistry requires true artistry. Fishers dentist Dr. Behner has over 35 years of experience creating custom made smiles for his cosmetic dental clients. Using state-of-the-art technology and techniques, Dr. Behner will handcraft a brand new smile that exceeds your expectations. From porcelain veneers to teeth whitening to clear braces, you will be amazed at what cosmetic dentistry can do for your appearance and your self-esteem.
---
When choosing a dentist, Fishers Indiana residents are glad they found Dr. Behner. To schedule an appointment, call the number above or fill out the new patient form on this page. At Dental Care Today, Fishers dentist Dr. Dale Behner will make you feel right at home while making sure your smile is unmistakably beautiful.