Root Canal Therapy for Toothache Relief in Fishers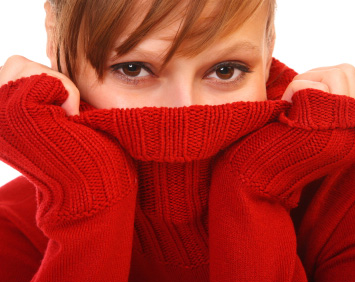 Each one of your teeth contains a pulp chamber. Nerves travel from your pulp chamber down small canals in your tooth roots. Sometimes the pulp chamber in your tooth can become infected. When the tooth infection reaches your nerves it can cause a serious, agonizing toothache. At Pence Family Dentistry in Fishers (just east of Carmel), we can solve this problem and save your tooth using a root canal.
Root canals relieve the suffering of patients dealing with a severe toothache. Before root canal therapy, dentists had to extract teeth when the pulp chamber became infected. Root canal therapy allows us to save your tooth and protect it from future infection. Dr. Pence, DDS, and Dr. Behner, DDS, have the skill and the experience to clean out the infection in your pulp chamber and ease your toothache. With root canal therapy, our patients can feel comfortable again.
Our Noblesville Root Canal Procedure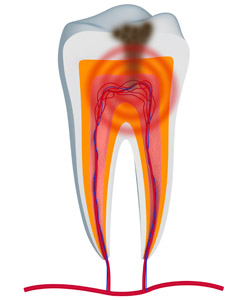 First Dr. Pence, DDS, or Dr. Behner, DDS, will remove the infected tissue in your tooth.
Next, your dentist will clean out and disinfect the affected area of your tooth.
Once your tooth is sterilized and the infection has been been completely cleared out, your dentist will apply a special antibiotic and seal your tooth again.
Root canals are topped with our beautiful, high quality porcelain crowns.
Cone Beam CT Scanner Technology for Root Canals
Here at Pence Family Dentistry, we utilize Cone Beam Scanner technology for root canal procedures in order to perform this procedure as efficiently as possible. A cone beam scanner CT scan will take highly detailed 3D scans of your mouth so that your dentist can be aware of the location of your nerves and tooth roots throughout the procedure. A CBCT scan will help your dentist perform your root canal in a way that seeks to minimize discomfort and avoid any damage.
Do Root Canals Hurt?
Many patients expect root canals to be very painful. What these patients don't realize is that modern dentistry has come a long way. Thanks to the numbing medication we use you shouldn't have any severe pain during your root canal procedure. You may experience some discomfort once the procedure is done, but nothing so severe that an over-the-counter pain reliever can't help.
Sedation Dentistry
For patients anxious about having a root canal done, sedation dentistry is a popular option. Sedation dentistry relieves the anxiety associated with a root canal procedure and relieves tooth sensitivity. Our sedation dentistry treatments in Indianapolis are popular for patients receiving a root canal, because sedation dentistry treatments allow them to feel completely comfortable in the chair.
Most doctors only offer oral conscious sedation (meaning the person takes a pill) for a root canal procedure. However, Dr. Pence has observed that some patients prefer a stronger sedative for their root canal therapy. That is why at Pence Family Dentistry, we offer IV sedation for root canal procedures to ensure that your procedure is pain-free. IV sedation, or intravenous sedation, works by administering the sedative directly to your bloodstream and eliminating any pain you might feel. IV sedation is completely safe and most patients will leave the office without remembering any part of the procedure.
Fix a Tooth Infection With a Root Canal in Fishers
To find out more about root canal therapy, contact us at our office in Fishers. We would be happy to discuss the root canal procedure with you, and to answer any questions you might have. If you are suffering from a toothache in the Indianapolis area, including Fishers, Noblesville & Carmel, let Dr. Pence, DDS, and Dr. Behner, DDS, help you find relief today!