Get Straight Teeth in Noblesville, IN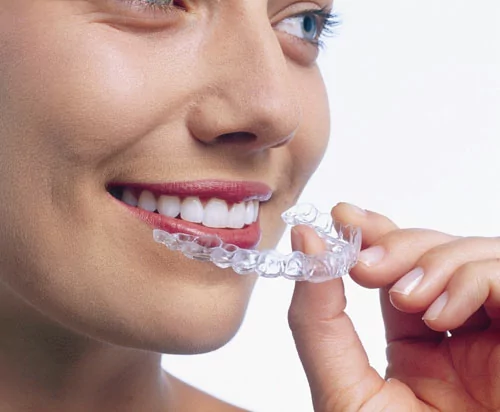 Is the thought of walking around with a bunch of metal in your mouth giving you nightmares? You're not alone! Though braces are an amazing solution for some of our patients, not everyone is keen on the idea of being called metal mouth.
What many people don't realize is that straightening your teeth with traditional braces isn't your only option. More and more of our patients are asking us about skipping metal braces altogether and fixing their smiles using clear braces.
In-House Clear Aligners in Fishers, IN
Our in-house clear aligners consist of a series of custom-made plastic aligners that you switch out approximately every two weeks, gradually giving you straight teeth. Dr. Pence, DDS, is a Carmel, IN, area dentist who constructs these clear aligners according to the exact calculations that will shift your teeth into place and create the confident smile you've been waiting for.
To create the plastic aligners used in orthodontic treatment, Dr. Pence, DDS, must first take impressions of your teeth. In the past, a physical mold of your teeth was taken using a goopy silicone putty. To make this process much easier for patients, an Omnicam scanner is used to create digital impressions. This digital scanner technology is a godsend for patients with strong gag reflexes and turns a once uncomfortable experience into a seamless process.
Our in-house aligners are perfect for minor cases and are more affordable than Invisalign and other comparable clear braces brands. Some of the benefits of our in-house clear aligners include:
Faster Start: In-House takes about two weeks to get the first set of aligners. In-house aligners can be ready the next day.
Complements Other Cosmetic Procedures: In-house aligners are excellent for relatively small adjustments to improve the outcome of other cosmetic procedures. For example, helping the teeth get a bit more in alignment prior to placing veneers.
Shorter Treatment Times: We make our in-house aligners a little longer than Invisalign aligners, resulting in a little more leverage for the teeth that need to be moved and typically quicker treatment times.
Affordability: Because our aligners are made in-house, we can control costs and pass the savings onto you. During your consultation, we'll give you a realistic estimate of the cost of your orthodontic treatment options.
Comfort: Clear aligners are easy to use and provide huge advantages in comfort over traditional metal braces that can poke and irritate your mouth. Not to mention, our Omnicam scanner's digital impressions totally eliminates the need for a physical mold of your teeth – no more yucky silicon putty in your mouth!
The following conditions can be treated by clear aligners in Noblesville: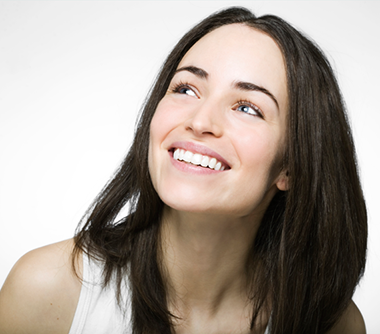 Cross bite | When the lower and upper jaws are both misaligned, which can lead to gum disease and bone loss.
Overly Crowded Teeth | If there's no room in your jaw for all of your teeth to fit normally, which can lead to plaque accumulation and tooth decay.
Overbite | When your upper teeth bite over the lower teeth, which may also lead to gum disease and damaged front teeth.
Spaced Teeth | When there are missing teeth, the rest of the teeth shift to fill extra space, putting you at risk of developing periodontal problems.
Underbite | If your lower teeth stick out past the front teeth, causing joint and jaw pain and tooth wear.
Schedule an In-house Clear Braces Consultation in Fishers!
We serve everyone in the Indianapolis area, including Carmel, Noblesville, & Fishers, IN. When recommending the best option for getting straight teeth, our qualified team considers factors such as the position of your back teeth and whether or not your canine teeth and premolars need to be shifted..
If you would like to learn more about how we can straighten your teeth using clear aligners in Fishers, IN, please contact us today! We are happy to answer any and all questions you have about clear aligner orthodontic treatment or to schedule a consultation for you.