Cosmetic Dentistry
Find Your Perfect Smile In Indianapolis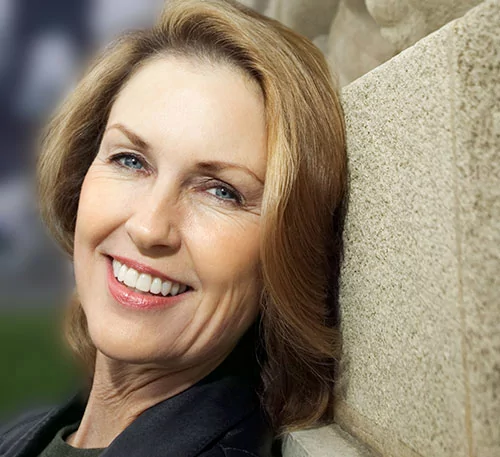 A BEAUTIFUL SMILE CAN BE THE ULTIMATE ACCESSORY, but it can also lead to unnecessary self-esteem issues and a severe lack of confidence if you aren't 100% satisfied with the way genetics have sculpted your teeth. Luckily, cosmetic dentistry offers a cure! In the Indianapolis area, cosmetic dentist Dr. E. Dale Behner uses his skill, knowledge, experience and artistry to bring beautiful smiles to his patients.
---
Schedule a Virtual Consultation!
Dr. Behner is also able to do a virtual consult with you to discuss your smile and how cosmetic dentistry can help you get the smile of your dreams! Click here to start your Smile Virtual Consult today!
---
What Can A Cosmetic Dentist Do For You?
Oftentimes, when people hear the term "cosmetic dentistry" they immediately associate it with "teeth whitening"—but there is actually MUCH more to smile design than just brighter teeth. Here at Dental Care Today PC, in Fishers near Carmel, we are pleased to offer cosmetic dental services that encompass every degree of smile design. Are you in want of a smile you can be proud of? Our practice in Fishers (just east of Carmel, Indiana) is equipped with the latest materials, technology and techniques to ensure that you will receive the best possible cosmetic dental services available.
Real Patient: Young man wouldn't smile due to congenitally missing teeth—Ortho, Implants, Crowns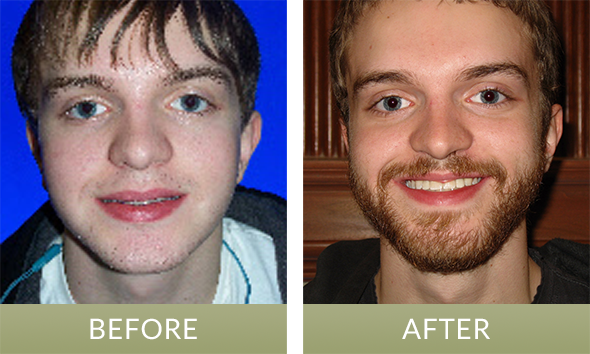 As a cosmetic dentist, Dr. Behner can improve your smile through a variety of different procedures, including:

Correction of gaps in teeth
Shaping natural teeth for a more even smile
A beautiful smile can help brighten your day, as well as the days of those who you choose to smile at. And, unlike plastic surgery, cosmetic dentistry isn't a major operation! Imagine coming in to see a cosmetic dentist like Dr. Behner only once or twice and emerging with the unforgettable smile you've always wanted…the results are immediate and dramatic.
Schedule a Cosmetic Dentistry Consultation in Fishers, IN
Combined with the state-of-the-art equipment we have here at Dental Care Today in the Indianapolis area, Dr. Behner brings together his education, experience, aesthetic abilities, and artistic vision into personalized plans that are individually tailored to your specific needs. If you are curious about how cosmetic dentistry can change your smile or learning more about the cosmetic dental services available, call our office in Fishers today at 317-842-2337 to schedule an appointment! Dr. Behner sees patients from all over the Indianapolis area, including Carmel!