Prevent Mouth Cancer in Indianapolis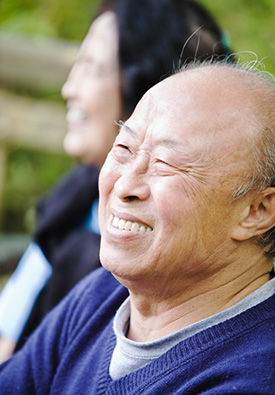 Oral cancer is a serious health threat that affects over forty thousand Americans a year, and kills over half of its victims within five years. At Pence Family Dentistry, just east of Carmel, we want to make sure that our patients are as protected as possible from the devastating effects of mouth cancer in Indianapolis.
The following symptoms all may be indicators of oral cancer:
Mouth sores that heal very slowly.
White or reddish patches in the mouth.
Jaw or tongue pain.
Loose teeth or ill-fitting dentures.
Difficulty eating or swallowing.
A throat that feels sore all the time.
The feeling that something is caught in your throat all the time.
These symptoms do not necessarily mean that you have mouth cancer, but if you are experiencing them, come into our office in Fishers for an oral cancer screening as soon as you can. Our Indianapolis patients have a better chance of receiving successful oral cancer treatment the sooner the disease is detected, and the less time the cancer has had to spread. We recommend that our patients come into our office for an oral cancer screening at least once a year as part of our general dentistry services.
Our Oral Cancer Screening Protocol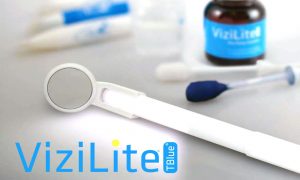 Our oral cancer screenings are safe and extremely accurate. We use state-of-the-art Vizilite technology in our oral cancer screenings to provide patients with results that they can count on and trust. ViziLite works by using a chemiluminescent light source to assist in the identification of cancerous lesions. We are proud to offer such a valuable service to our patients and will do everything we can to make your dental experience enjoyable and carefree.
Schedule an Oral Cancer Screening in Fishers Near Carmel!
To find out more about our oral cancer screenings or if you have questions about mouth cancer, contact us via call, text, or email. We would be happy to answer any questions, or to schedule an appointment for the screening with Dr. Pence, DDS, or Dr. Behner, DDS! Come in today if you are in the Indianapolis area, including Fishers, Carmel, and Noblesville.