Dentist serving Noblesville Indiana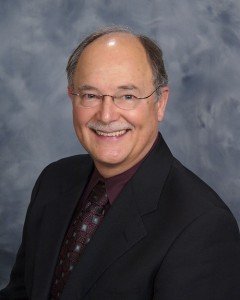 For a healthy and stunning smile, you should be able to turn to your trusted dentist. Noblesville patients can come to Dr. Behner of Dental Care Today for compassionate and dedicated dental care. Dr. Behner is committed to continuing education, cutting edge technology, and genuine patient care. Noblesville patients who visit our Fishings office can rest assured that they are receiving the best care for their mouth and their overall health!
---
Dentistry Serving Noblesville Residents
If you would like to achieve a healthier and brighter smile, but the idea of visiting the dentist makes you anxious, you should have a discussion with a sedation dentist. Noblesville residents can feel relaxed throughout any procedure with our wide range of sedation options at Dental Care Today. Patients can choose from oral conscious sedation, laughing gas, and IV sedation to guarantee their ideal dental experience.
---
If gum recession is ruining the look of your smile, you might consider conservative gum therapy at Dental Care Today. Dr. Behner uses the Pinhole Surgical Technique so that he can eliminate cutting and stitching from gum surgery. After this low-pain procedure, you can enjoy a more confident and functional smile.
---
Many adults experience permanent tooth loss, but they should still be able to enjoy a full and beautiful smile. If you want a new set of teeth that looks and feels 100% natural, you need to contact a dental implants dentist. Noblesville dentist, Dr. Behner, offers state-of-the-art dental implants that serve as the perfect foundation for brand new teeth.
---
We provide integrative dentistry so that our patients can experience a holistic approach to conventional dentistry. During any treatment, we will keep your whole body health into consideration, and we will only use procedures that advance your health as a whole.
---
Simple services like tooth whitening and dental veneers can make a significant difference in your appearance and your confidence. Our cosmetic dentist, Dr. Behner, will sit with you and help you design a plan that is customized to meet your smile goals.
---
Need a Dentist in Noblesville? Visit our Office in Fishers Today!
We hope that you will choose to join our dental family. If you need cosmetic, general, or restorative services, you can put your trust in our caring dentist. Noblesville patients can come to our nearby Fishers office for unparalleled dental technology and services.