Overcome Your Fear of the Dentist in Fishers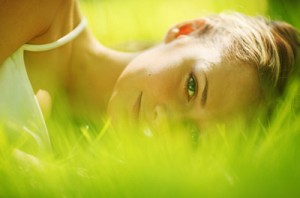 Sedation dentistry treatments allow patients who suffer from dental anxiety to get the treatments that they need. After a sedation dentistry treatment, patients feel relaxed and calm during their appointments, even if they've endured severe fear of the dentist in the past. Sedation dentistry treatments help our patients to feel comfortable during any dentistry procedure.
At Pence Family Dentistry in Fishers (just east of Carmel, IN), we offer three different sedation dentistry services to meet each of our patients individual needs. One of our most popular sedation dentistry treatments is laughing gas sedation, also known as laughing gas.
What Is Laughing Gas Sedation near Noblesville?
Laughing gas sedation is a type of sedation dentistry that is administered using laughing gas. Laughing gas has been used in dental treatments for decades. It is a tried and proven method that is safe and effective. Patients who participate in laughing gas sedation feel comfortable during their regular dentistry procedure.
Sedation dentistry patients are fully conscious during their treatments and able to answer questions, but feel completely relaxed and at ease. Laughing gas dentistry can even decrease sensitivity and discomfort during intensive procedures.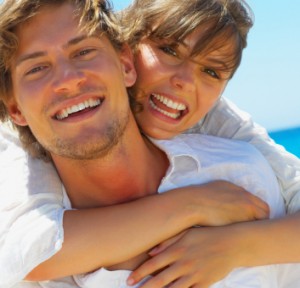 The Laughing Gas Sedation Procedure near Carmel, IN
Laughing gas sedation is simple and easy to administer. Before your appointment, a technician will administer the laughing gas to you using a special mask. After the laughing gas has been administered, we will begin your dentistry appointment.
Once the procedure is over, the laughing gas will wear off quickly leaving you with only a pleasurable dentist experience. With a laughing gas treatment patients don't even need to find a ride home. The gas wears off so quickly that patients can drive themselves to and from the dentist's appointment without dental anxiety.
Get Rid of Dental Anxiety With Laughing Gas in Fishers, IN!
You don't have put to put off a trip to the dentist any longer thanks to dental sedation techniques like laughing gas. To find out more about laughing gas sedation, IV sedation, or oral conscious sedation, simply call, text, or email our office today. Dr. Pence, DDS, and Dr. Behner, DDS, are ready to team up with you to conquer your fear of the dentist if you are in Indianapolis or the surrounding communities of Fishers, Noblesville, & Carmel!