Dental Bridge Solutions for Missing Teeth in Noblesville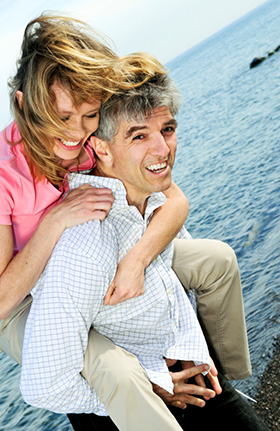 A dental bridge is a restorative dentistry service that uses dental crowns to fill a gap caused by missing teeth. A dental bridge can be used to replace a single missing tooth, or multiple missing teeth in a row. Crowns are placed on the teeth adjacent to the missing tooth. These two crowns are used as anchors for the crown that will fill in the gap and restore your smile.
What Are the Benefits of Dental Bridges?
Dental bridges are a fantastic missing teeth solution that allow patients who have lost their teeth to enjoy the benefits of a full smile again. Using a dental bridge, patients can chew, smile, and speak clearly again. Our crowns in Fishers are individually made for each patient and customized to look and feel just like their natural teeth. With a dental bridge, you can feel confident during social situations again and comfortable with your mouth.
Real Patient: Crowns, Veneers, Implants, Bridges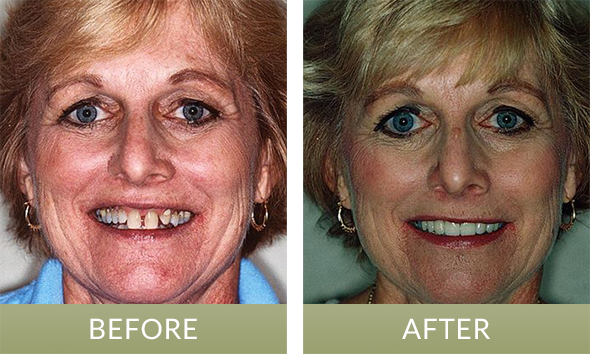 The Dental Bridge Procedure near Noblesville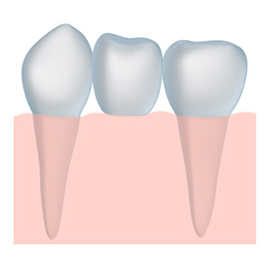 When you come in for a dental bridge procedure, Dr. Pence, DDS, or Dr. Behner, DDS, will begin by preparing your adjacent teeth. Prior to this appointment, your dental bridge will be created using molds from your teeth. Once your adjacent teeth are prepped, we will place the tooth bridge, and you will be able to walk out of our office with a full, beautiful smile.
Schedule a Dental Bridge Consultation in Fishers, IN
To find out more about our dental bridges, contact us at our office. We would be happy to discuss your restorative dentistry options with you or to arrange for a consultation with restorative dentist Dr. Pence, DDS, or Dr. Behner, DDS. If you have missing teeth, call us today, or come into our Indianapolis office near the Carmel & Fishers area. We look forward to seeing you and making it even easier for you to smile.