Get Mini Implants in Noblesville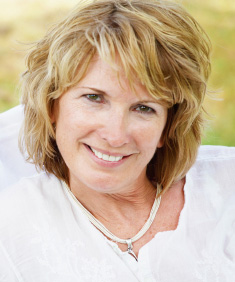 What Is a Dental Implant?
A dental implant is a synthetic tooth root crafted from a special titanium alloy that can fuse directly to your bone. When combined with one of our beautiful porcelain crowns in Fishers, a dental implant can be a perfect replacement for a lost tooth.
Unlike other restorative dentistry treatments for tooth loss, dental implants replace the root as well as the part of the tooth above the gumline. When you lose a tooth, the bone underneath the gumline can start to deteriorate.
A dental implant provides your jawbone with the same support that a natural tooth root provides and prevents that deterioration.
What Are Mini Dental Implants near Carmel, IN?
Patients have more teeth that can be replaced with dental implants than smaller teeth, but when a smaller tooth is lost, we can fill in that gap with a mini dental implant. Mini dental implants are dental implants that are specifically designed to fill smaller gaps in the mouth and to be fitted with smaller porcelain crowns. No matter which tooth a patient has lost, we can give our Noblesville patients back a beautiful, full smile again.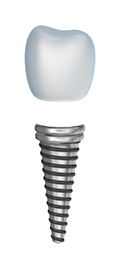 The Mini Dental Implant Procedure in Fishers, IN
First, Dr. Pence, DDS, or Dr. Behner, DDS, will clear the space in your mouth and make sure that there is room for your mini implant.
When the space is clear, we will use your first appointment to place the implant in Fishers. After the implant is placed you will be given time for the implant to heal. The healing process usually takes around 3–6 months.
After the gums around your implant have healed and the implant has fused with your jawbone, Dr. Pence or Dr. Behner will place a small porcelain crown over the mini implant.
Schedule a Tooth Implant Consultation in Fishers!
Mini implants are the best restorative dentistry procedure for replacing your smaller lost teeth. To find out more about our mini implants and how you can have a long-lasting, beautiful smile again, contact us at our office today in Fishers. We are eager to help you with any questions you may have about mini dental implants in Noblesville or the surrounding areas of Fishers, Carmel, and Indianapolis.