Gum Grafting vs Pinhole Surgical Technique
Faster Results with The Pinhole Surgical Technique™: A Gum Grafting Alternative in Indianapolis
If you suffer from gum recession, immediate treatment may be necessary to prevent irreversible damage to your teeth. Traditionally, the treatment recommended to reverse receding gums has been gum grafting, a surgery that transfers gum tissue from one area of the mouth to the treatment site. However, the Pinhole Surgical Technique (PST™), a minimally invasive procedure, can restore your gum levels with minimal discomfort and downtime. With PST™, existing gum lines are raised or lowered to desired levels with the aid of unique dental tools. If you want to reverse receding gums, schedule a consultation with Dr. Dale Behner for the PST™ gum grafting alternative in Fishers, IN. PST™ offers numerous advantages over gum grafting procedures, including the following:
No incisions or sutures
Immediate results
Fast recovery
Multiple sites treated in one session
No need for additional surgical sites
Benefits of the PST™ Gum Grafting Alternative in Fishers, IN
No Incisions or Sutures
PST™ is performed without the use of scalpels. Dr. Behner will create an opening in the gum tissue at the treatment site, loosening the tissue until it slides over the tooth root to reverse receding gums. Grafts, conversely, require that tissue be collected from a donor site and then sutured to cover the recession.
Immediate Results
A gum graft must be given time to heal, integrating with the tissue at the site. PST™, on the other hand, delivers an instantly improved appearance.
Fast Recovery
Without a surgical wound or incisions to care for, PST™ patients can enjoy a speedier recovery than those who opt for a gum graft to reverse receding gums.
Multiple Sites Treated in One Session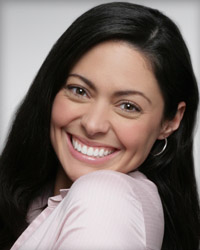 Grafting, while effective, can be performed on a limited number of teeth at one time, but PST™ can reverse receding gums on any number of teeth in a single session.
No Need for Additional Surgical Sites
Unlike grafting procedures, PST™ does not require a second surgical site for the collection of donor tissue, which also reduces recovery time.
PST™ offers numerous advantages over traditional gum grafting procedures. Contact Dr. Behner in Fishers today for your consultation to reverse receding gums. He and his staff are happy to go over the benefits of the procedure if you are in the Indianapolis area, from Fishers to Carmel!
Hear what one of our own patients has to say about the Pinhole Procedure