Why Treat Receding Gums in Indianapolis?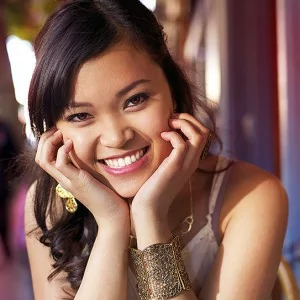 Treating gum recession may not seem critical to your health, but your gums provide your teeth with a healthy barrier against disease and decay. Healthy gum tissue is also an integral part of a beautiful smile. If you have experienced gum recession, and loose teeth as a result, schedule a consultation for receding gums treatment in Fishers, IN, with Dr. Orey Pence, DDS, or Dr. Dale Behner, DDS.
Treatments for gum recession can deliver the following benefits:
Improve tooth sensitivity to hot and cold.
Reduce the risk of developing loose teeth.
Restore healthy gum tissue and the protection it provides your root surfaces.
Decrease the risk of root decay and damage.
Importance of Treating Periodontal Disease Fishers, IN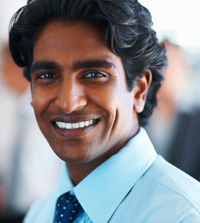 The leading cause of receding gums is periodontal disease. Periodontal disease occurs when the bacteria that collect on your teeth and gums infect the gum tissue. The infection slowly damages your oral health, attacking the gum tissue and bone that support your teeth.
Symptoms of this bacterial infection include bleeding and swollen gum tissue, bad breath, gum recession, loose teeth, and bone loss. If your gum recession and loose teeth are the result of gum disease, Dr. Pence will first address the source, treating your periodontal infection with effective therapies. He will then correct your gum loss using either gum grafting procedures or gum recession surgery at his Fishers office (just east of Carmel, IN).
When Should I Seek Treatment for Receding Gums?
Gum recession should be treated as soon as possible, as it leaves more of your tooth surface vulnerable to greater amounts of the bacteria that cause damage to oral structures. Recession exposes your tooth roots, leading to sensitive, shifting, or even loose teeth in extreme cases. We can reverse receding gums with gum recession surgery for patients in Indianapolis, Fishers, Carmel, and the surrounding areas of Indiana.
Schedule a Periodontal Disease Consultation in Fishers Today!
Early treatment of gum recession is crucial to preserve the appearance and function of your smile. To learn more about the importance of treating gum recession in Fishers, IN, or to get treatment for periodontal disease, contact our office today. Dr. Pence, Dr. Behner, and their team are eager to bring healthy gums to patients in the Indianapolis area, including Fishers and Carmel.