Pinhole Surgical Technique
The Scalpel Free Treatment for Receding Gums in Fishers, IN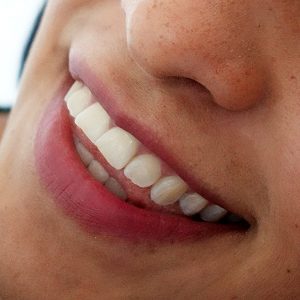 While gum recession can make you appear older, gums can begin to recede at any age. This is due to the fact that gum recession is generally the result of gum disease, a common oral infection suffered by millions. Seeking treatment for receding gums in Fishers, IN will not only improve the appearance of your smile, but your oral health as well. Gum recession erodes the protective barrier that protects tooth roots from the dangers of decay and damage. If you have exposed, sensitive teeth, schedule a consultation with Dr. Dale Behner to learn about the Pinhole Surgical Technique (PST™). PST™ can restore gum tissue lost to the following factors:
Periodontal disease
Poor dental hygiene
Misaligned teeth
Hormonal fluctuations
Overly aggressive tooth brushing
Oral piercings
Clenching or grinding teeth
What to Expect During Pinhole Surgical Technique Treatment for Receding Gums in Indianapolis
PST™ is performed through an opening created in the gum tissue at the treatment site. Dr. Behner will make a pinhole sized entry point in the gums above or below your sensitive teeth. He will then insert a special dental tool that allows him to loosen the connective tissue that holds your gum tissue in place. The tissue can then be gently stretched over the exposed sensitive teeth and held in place with collagen. The collagen will maintain the new position of your gum line while it heals. PST™ can be performed on a single tooth or on multiple treatment sites in one session and the effects of the surgery are immediate. You will leave our office with an instantly more beautiful, healthier smile. As there are no surgical wounds or sutures, post-procedure recovery discomfort is minimal with PST™. Most patients report little to no bleeding or swelling, and are able to return to normal activities the following day.
Take Control of Gum Recession in Fishers!
To schedule your consultation for our pinhole surgical technique in Fishers, IN, or to learn more about the procedure, contact Dr. Behner today via phone, text, or email. He would be happy to go over the causes of gum recession, and more importantly, how to fix it!