Providing Friendly Dentistry for Children in Fishers, IN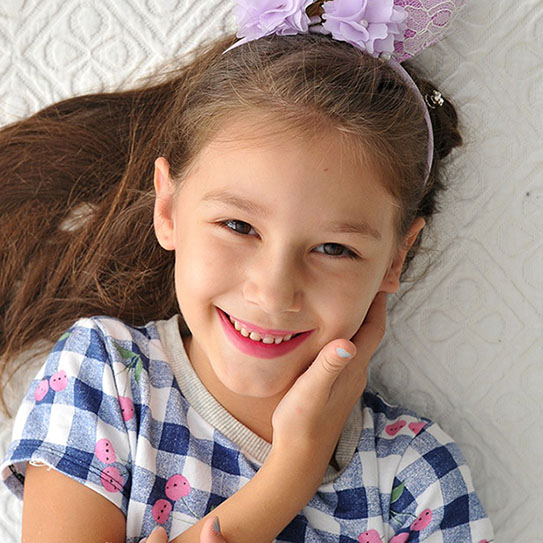 At Pence Family Dentistry we provide dental care for the whole family, including dentistry for children! Childhood is a very important time from a dentistry standpoint. During this time period, your son or daughter establishes their initial impressions of what a visit to the dentist office is like. Having a positive experience can have a huge impact on how comfortable they feel returning for future visits — that's why we focus on providing compassionate, gentle kids dental care in a comfortable office environment.
Your peace of mind as a parent is top priority to us. We will do everything in our power to ensure you and your little one have the best children's dentistry experience possible.
Your Child's First Dental Visit in Fishers, IN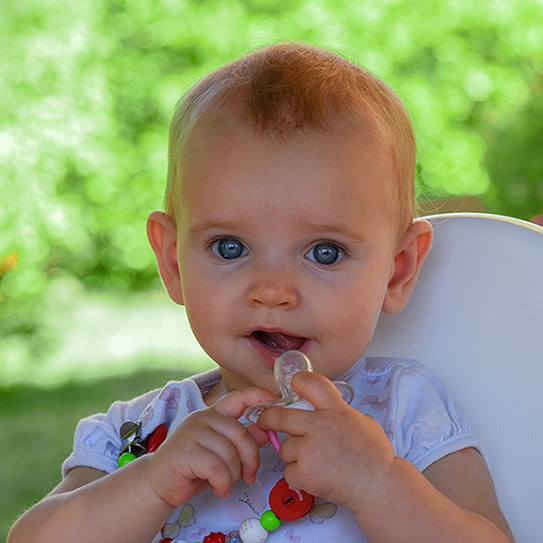 It is recommended that a child's first visit to the dentist should occur within 6 months of their first tooth coming in. The first visit to a kids dentist is a very basic one. It typically involves a very gentle inspection of your child's existing teeth and gum tissue. Any signs of tooth decay or developmental concerns will be monitored closely. Our goal is to address any dental issues as soon as possible to prevent them from developing into a bigger problem later on.
Preventative Children's Dentistry Services We Offer near Indianapolis, IN
With soft drinks and sugary snacks so prevalent in their diets, tooth decay has become an all too common issue for young children. To reduce the number of dental visits your child has to make we focus on preventing problems from arising in the first place.
Some of our preventative children's dentistry services include:
Dental Exams and X-Rays | Regular dental exams and diagnostics, such as x-rays, give your child's dentist a chance to detect problems early—when they're most treatable.
Gentle Dental Cleanings | Consistent dental cleanings help to set in place an oral health routine that will be invaluable to your child throughout their life. Kids dentist Dr. Pence will happily teach your child the basics of effective oral health self-care.
Protective Dental Sealants | A thin, translucent coating applied to your child's molars can dramatically reduce the risk of tooth decay.
Fluoride Treatments | Fluoride strengthens tooth enamel, protecting teeth and making them more resistant to acid. Fluoride reduces the risk of cavities and can even reverse early signs of decay.
Meet Noblesville Children's Dentist Dr. Orey Pence, DDS
Dr. Orey Pence is a Noblesville native and 2005 Noblesville High School graduate who studied at the Indiana University School of Dentistry. Dr. Pence loves being a dentist for kids because it allows him to embrace his fun-loving, energetic side in the office. He also enjoys giving kids a positive introduction to dentistry. To learn more about Dr. Pence, click the button below to read his biography page:
Learn More About Dr. Orey Pence
Why Choose Pence Family Dentistry for Your Kids' Dental Care?
As with any service that you choose for your child, dentistry included, you want the best. Dr. Pence and the staff at Pence Family Dentistry are a great choice to be your children's dental care office for a number of reasons:
Convenience | We offer a full range of dental services, not just children's dentistry services. That means instead of wasting time driving around to multiple offices you can bring the whole family to see us on the same day!
Consistency | Instead of going to a pediatric dentist and then graduating to a general dentist, your son or daughter can see us from childhood all the way throughout their adult life. We take great pride in building lifelong relationships with our patients!
Comfort | Despite the best preparation, anxiety when visiting the dentist is totally normal. For this reason, we do everything we can to ensure your experience is a positive one. Our comfortable office, non-toxic materials, and sedation dentistry options make visiting the dentist a breeze for any kid.
Schedule Your Child's Dental Appointment in Fishers, IN, Today!
Interested in learning more about our children's dentistry services near Indianapolis and Noblesville? Looking to schedule an appointment? Please get in touch with us via phone, text, or email using the sidebar to the right. We look forward to making you a part of our dental family!